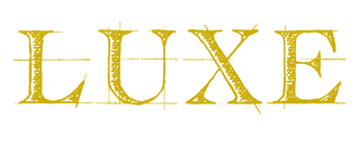 PROPERTY MANAGEMENT
LEASING CONDITIONS
I M P O R T A N T - READ THIS IN FULL BEFORE YOU BEGIN!
We will contact you only IF the completed application is APPROVED or if additional documentation or information is required. If you do not hear back from us within 5 BUSINESS DAYS, THE APPLICATION WAS NOT APPROVED OR WE HAVE SELECTED ANOTHER APPLICANT FOR THE UNIT!

APPLICANTS ARE REQUIRED TO CALL AND TOUR THE UNIT IN PERSON WITH ANY APPLICATION BEING PROCESSED! ALL APPLICATIONS WILL BE CONSIDERED "INCOMPLETE" UNTIL THE APPLICANTS HAVE PHYSICALLY TOURED THE UNIT IN PERSON!

APPLICATIONS which are considered "Incomplete" due to not fulfilling the application requirements (i.e. Tour of the unit property, missing documentation, missing co-applicant and/or co-signer applications, etc.) will be cancelled after 3 days after submittal date or within 48 hours after request for documentation is made (whichever comes first).

Please be prepared to pay the application fee as outlined in the property listing. PLEASE NOTE THE APPLICATION FEE OF $45.00 IS NON-REFUNDABLE ONCE AN APPLICATION IS PROCESSED.

Any and each person who is over 18 years old and will reside in the unit MUST SUBMIT A SEPARATE RENTAL APPLICATION along with submitting the required documentation as stated below.

PLEASE MAKE SURE TO SUBMIT ALL REQUIRED DOCUMENTATION LISTED BELOW. ANY APPLICATION SUBMITTED WITHOUT THE REQUIRED DOCUMENTATION WILL BE CONSIDERED "INCOMPLETE". Failure to disclose and/or withholding relevant information or providing false information shall result in a denial of the application and all applicants.

CO-SIGNERS are accepted for applications but will NOT be relied upon for the qualification of a rental
In addition to this rental application, all applicants and co-signers will also be required to provide the following documentation:
Copy of a valid form of identification (i.e. Driver's license);

Copies of the most recent (past 30 days) pay stubs (Minimum of 1 month); If Self Employed (i.e. Business Owner, Independent Contractor - Uber, Doordash, etc., please provide a copy of the most recently filed (i.e. previous year) tax return Schedule C and 1040.

Copy of the most recent (past 30 days) Bank Statement showing average balance and available balance savings from a financial institution;

Any other supporting documentation in relation to the rental application and occupants and / or pets, Service /Emotional Support Animals;

Vehicle information including registration and proof of insurance (if parking comes with unit).

Recent color photo of Pet / Service / Emotional Support Animals
Be prepared as you may be asked to provide 3 years of residential history as well as contact information for your rental references.
A CREDIT AND BACKGROUND CHECK WILL BE RUN ON ALL APPLICATIONS THAT ARE PROCESSED!
Application Fee: $45.00